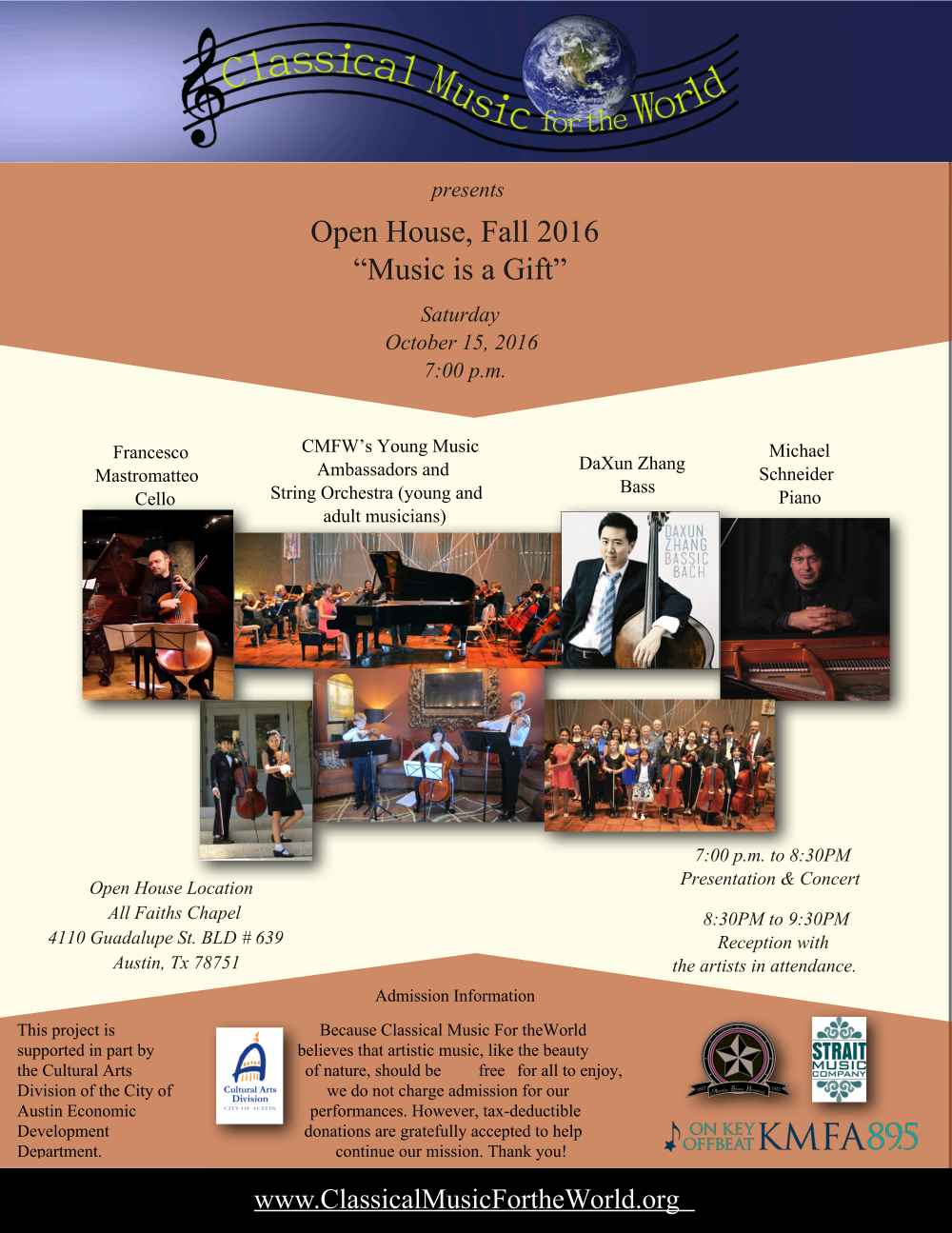 Master Class Fall 2016
Sunday, October 16st, at 2PM at Butler School of Music, Room 2.614
2406 Robert Dedman Dr. Austin, TX 78712 with Francesco Mastromatteo, cellist, CMFW Artistic Director
Participating Young Musicians:
Daniel Hur Meglino
Age: 12
School: Regents School of Austin
Grade: 7
Music: Cello Suite No. 1, #rd Movement, Courante by J. S. Bach (1685-1750)
Sage Lee
Age: 16
School: LASA High School
Grade:11
Music: Etude No. 22 by David Popper (1843-1913)
Elaina Mosher
Age: 17
School: Homeschool
Grade: 12
Music: Cello ConcertoI in E minor, op. 85 Allegro, ma non troppo by Edward Elgar (1857-1934)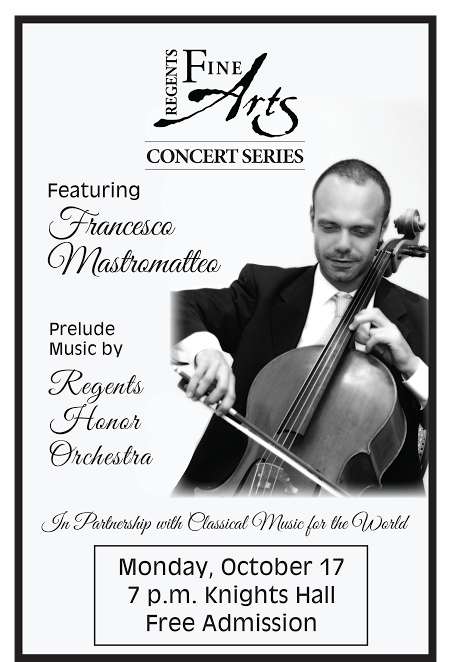 Admission Information
Because Classical Music For the World believes that artistic music, like the beauty of nature, should be free for all to enjoy, we do not charge admission for our performances. However, tax-deductible donations are gratefully accepted to help continue our mission. Thank you!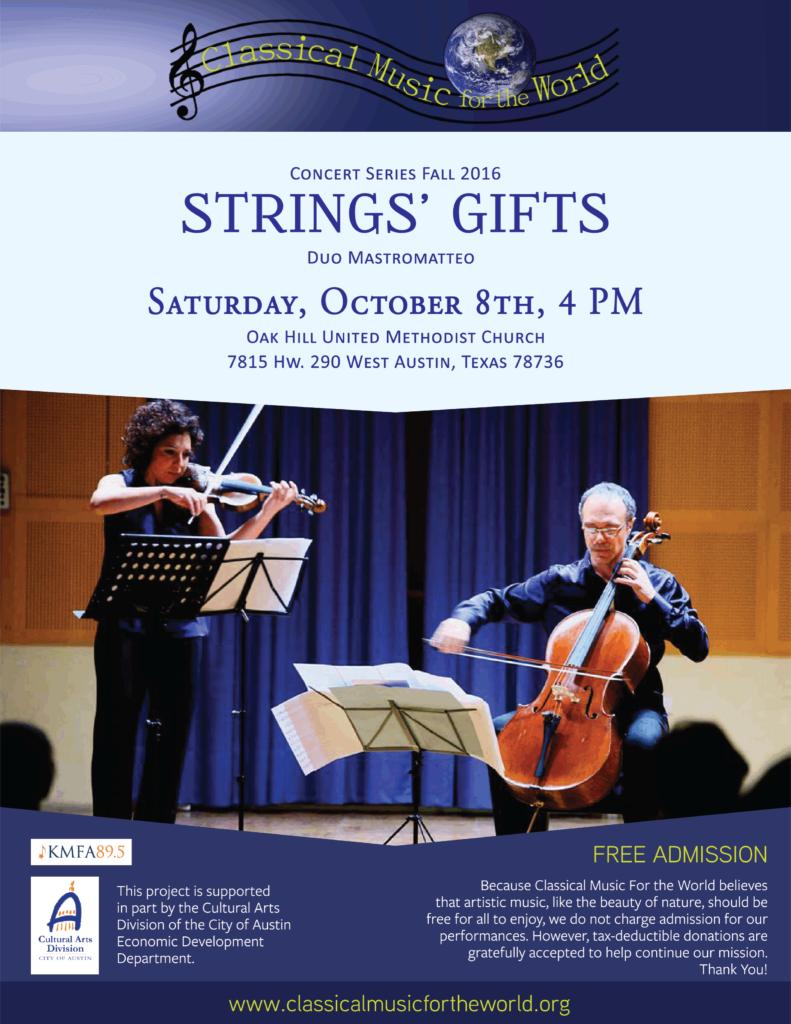 "Strings' Gifts" Recital
Duo Mastromatteo
Maria Saveria Mastromatteo, Volino
Francesco Mastromatteo, Violoncello
Program
W. A. Mozart (1756 – 1791): Duo KV 424
Adagio-Allegro
Andante cantabile
Tema con Variazioni: Andante grazioso
K. Hanlon (1953): "This one goes to Eleven" for Violin and Cello (World Premiere)
G. Sollima (1962): Heimatterra
Intermission
M. Ravel (1875-1937): Sonate pour Violon et Violoncelle
Allegro
Très Vif
Lent
Vif, avec entrain
J. Halvorsen (1864-1935): Passacaglia su tema di Händel